This AM Aircraft receiver was manufactured between 1964-1967 in Japan, for the American company Lafayette. Inside the receiver You can find Trio components and the tubes are made in Japan (Matsushita). It is a superheterodyne equipt with 8 tubes (including a nuvistor 6CW4!) and has a band from 108 MHz to 136 MHz (amplitude modulated!!). The dimensions are 280 x 130 x 190 mm / 11 x 5.1 x 7.5 inch, it wieghts 4,5 kg / 9.9 lbs and is powered by 120 VAC or 220 V.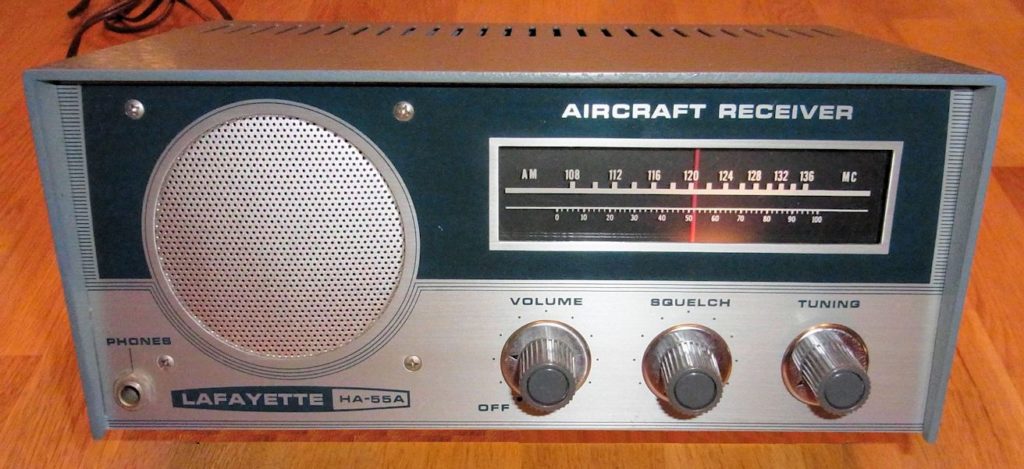 References:
https://www.radiomuseum.org/r/lafayette_air_craft_receiver_ha_55a.html
This receiver is now sold (november 2019) to a collector living in Ronneby, ca 80 km southwest of  the island of Öland. He also bought the Lafayette HA-520.